Why you should invest in open plot projects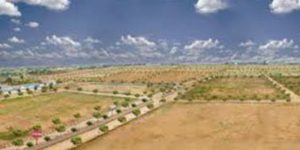 Open plot projects rank the highest in terms of value appreciation and demand. Pro­perty buyers experience numerous advantages when investing in an open plot project.
Let's take a look at some of the many benefits of booking land in an open plot project:
It gives you freedom to build
For most people, a dream villa has its own unique features and design. However when buying a ready villa, one does not always have a say in the number of rooms, interior layouts and features of the home.
Open plot projects allow you to design and construct your home yourself. This way your villa is unique to your preference of size, usable space and architecture.
You can leave the noise behind
Most people arrive at the decision to buy a villa because they want to leave the clamour of the city behind. Open plot projects encapsulate lush green landscapes that are tranquil and perfect for you to build your peaceful abode.
Ready Infrastructure
An open plot project usually comprises land connected by road and ready infrastructure for water, electricity and garbage disposal.
This is an added advantage, as all you have to do is build a home and connect it with this infrastructure to make your residence ready to live in.
Exciting amenities
Living in a stand-alone project doesn't allow you the convenience and excitement of community living.
Open plot projects, however, are surrounded by their own resort like amenities and this is a huge bonus, as you get to enjoy a home that has a clubhouse, pool, community spaces and more at your doorstep.
Investing in open plot projects is one of the best investment moves you can make. Speaking of which, Svamitva Group is a leading construction company that offers open plot projects in Solapur, Bijapur and Bangalore. To know more, come explore the projects